Our team offers high-quality metal roofing to keep your home safe from water damage.
If your roof is getting old, we at All About Roofs encourage you to start thinking about roof replacement. The time to replace your roof will arrive sooner or later, and it's best to be prepared when it comes.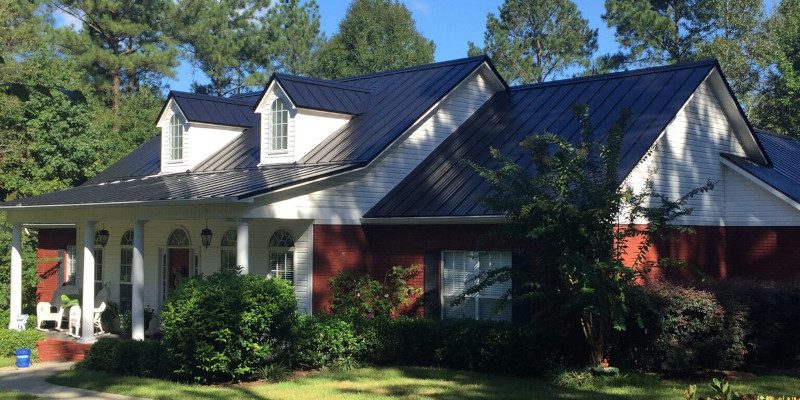 One thing to consider when thinking about roof replacement is what material to use—you could choose to use the same material as your current roof, or you could decide to change it to something else. Either way, it's best to consider your options carefully. Our team has experience in working with metal roofing, and we can install it in place of shingles if you prefer.
In our experience, metal roofing offers several advantages over asphalt shingles. First, metal roofing is an extremely long-lasting option, with an estimated lifespan of up to 70 years. In contrast, the maximum lifespan of a shingle roof is typically 20 years. Second, metal roofing also reflects a great deal of sunlight back into the atmosphere rather than letting the heat into your home. This in turn keeps your home cooler and saves you money on your cooling bills. Third, metal roofing is also highly durable and able to withstand winds of up to 140 mph. Finally, a metal roof is easy to maintain and only requires a yearly inspection rather than more intensive maintenance services.
We are proud to serve the Dothan, Alabama area, and we want to help you with all your roofing needs. If you need metal roofing services of any kind, just give us a call to find out more about what we can do for you.