Our team has the right skills to take care of your metal roof installation needs.
At All About Roofs, we have extensive experience in the roofing industry, and we have replaced countless roofs over the years. Sooner or later, all roofs will need to be replaced, and when that time comes, you can turn to us for help.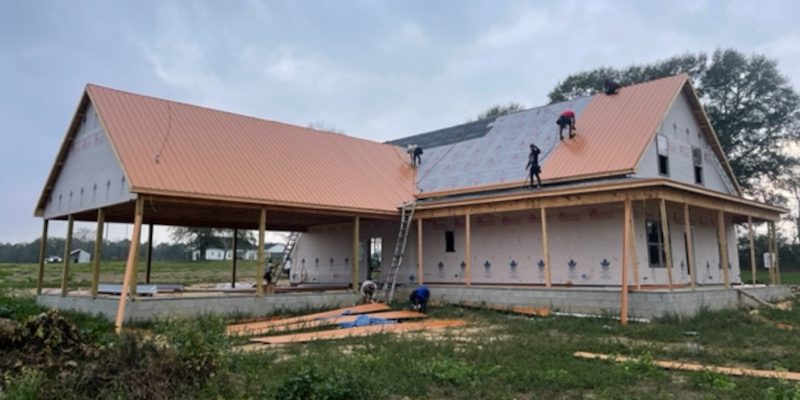 When you come to us for help with roof replacement, one of the first things we will do is help you choose the right material for your new roof. We can replace existing shingle roofs with more shingles or replace them with metal roof panels. If you are interested in our metal roof installation services, don't hesitate to contact us to learn more.
Although metal roof installation does tend to have a higher upfront cost than shingle roof installation, we believe you will find the results more than worth it. To start, metal roofs last much longer than shingle ones, with an estimated lifespan of 40-70 years vs. the 15-20 of shingles. In addition, metal roofs require less care and upkeep than shingles. Metal roofing is also more durable than shingles, which makes it a great choice for anyone who is concerned about roof damage of any kind. If you want to learn more about metal roofing and its benefits, you can reach out to our team directly.
Our team is proud to serve the Dothan, Alabama area, and we want to help you do what's best for your home. If you are interested in replacing your roof with a metal one, we encourage you to give us a call to get our metal roof installation experts on the job.